FOTOMOZAIK

Fotomozaik is different. It's picture!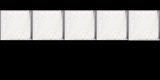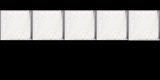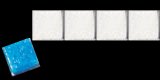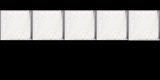 Technology:

The start point of mosaic design, one of Your digital photos, or an individually designed graphic art.

If You wish, You can select a picture from our archives or we can create the desired picture for You.

As a next step, we present a preview from the mosaic design on printed picture, or as computer screenshot.
If the saight meets Your request, we can start the mosaic-manufacturing.

We'll send You the mosaic in form of tiles. Each tile contains 20X20 pieces glass mosaic.
The numbered mosaic tiles contains 400 pieces of mosaic, by upper side sticked on self adhesive transparent plastic foil.

The tiler sticks on the mosaic tiles in proper order on the required surface. After the drying interval, the self adhesive
foil may pull down from ready made moisaic surface.

If You ordered the FOTOMOZAIK in a framed picture way, we can present it for You in ready made form.